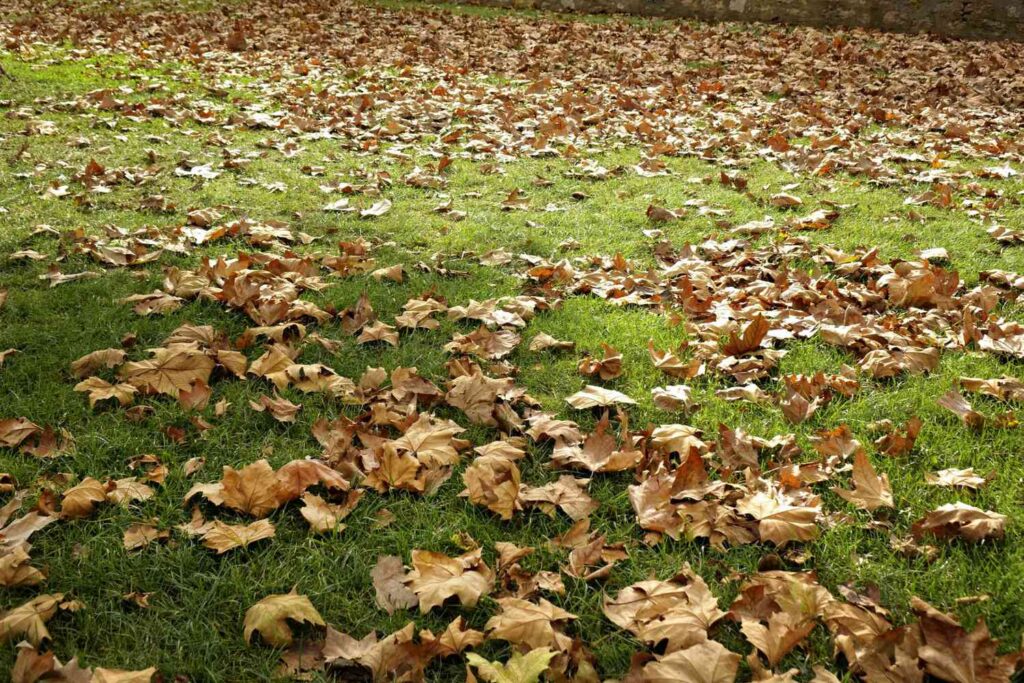 Here are the top five reasons your lawn would benefit from a leaf cleanup this spring:
Prevents thatch buildup: Leaves left on the lawn can accumulate and create a layer of thatch, which can prevent water, air, and nutrients from reaching your grass roots. Removing the leaves in the Spring allows your lawn to breathe and emerge more successfully from Winter.
Improves lawn appearance: A clean and well cared for lawn looks more attractive and can increase your property's curb appeal. Research has shown that spending time in green spaces can have a positive effect on mood, stress levels, and overall mental heath.
Prevents disease and pests: Leaves left on the lawn can provide a habitat for pests and diseases that can harm your lawn.
Promotes grass growth: By removing the leaves and debris from your lawn, you allow more sunlight, air and water to reach the grass roots. This helps promote healthy grass growth and turf density.
Hiring a professional to complete your Spring Leaf Cleanup can save you money in the long run: Damage left behind from failing to remove leaves and debris can be costly to fix. Being proactive and hiring a professional to complete an annual Spring Leaf Cleanup can help you avoid your lawn being susceptible to thatch, disease or a patchy lawn taken over by weeds and the high costs associated with fixing these issues.
Overall, a Spring Leaf Cleanup is an important task for maintaining the health and appearance of your lawn.
Have other questions?
Chat with our experts! We are here to answer any of your questions and help with services your lawn needs. Contact us today to learn more or talk with our team about your lawn care needs.