What is Lawn Aeration?
Lawn aeration is the process of promoting air exchange between the soil and the surrounding atmosphere. To achieve this, you mechanically remove small parts of thatch and soil from the lawn to improve natural soil aeration. It's also commonly called core aeration in the lawn industry.
In areas like Lakeville, MN where the primary soil type is clay, many lawns are heavily compacted and lawn aeration is a very important part of your annual lawn care program to promote turf health.
When Should I Aerate?
When implementing a lawn care program, it's important to take into account when you are performing each service. The best time for aeration is during the growing season when the grass can heal and fill in any open areas after soil plugs are removed. Ideally, lawn aeration of cool-season grasses takes place in the Fall but you can also have the service completed in early Spring, as well.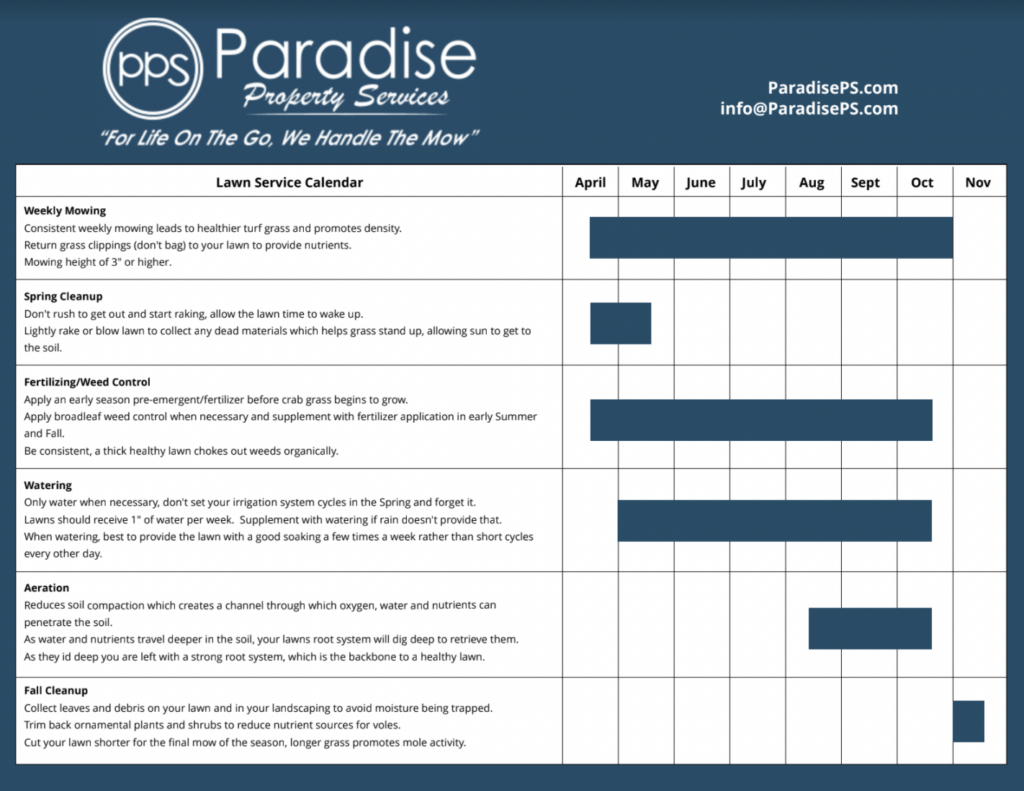 Benefits of Aeration
The main reason for aerating is to alleviate soil compaction. Compacted soil prevents proper circulation of air, water, and nutrients within the soil. Excess lawn thatch or heavy organic debris buried under the grass surface can starve the roots from these essential elements needed to grow.
Improved air exchange between the soil and atmosphere.
Enhanced soil water uptake.
Improved fertilizer uptake and use.
Stronger turfgrass roots.
Enhanced heat and drought stress tolerance
Fall Dethatching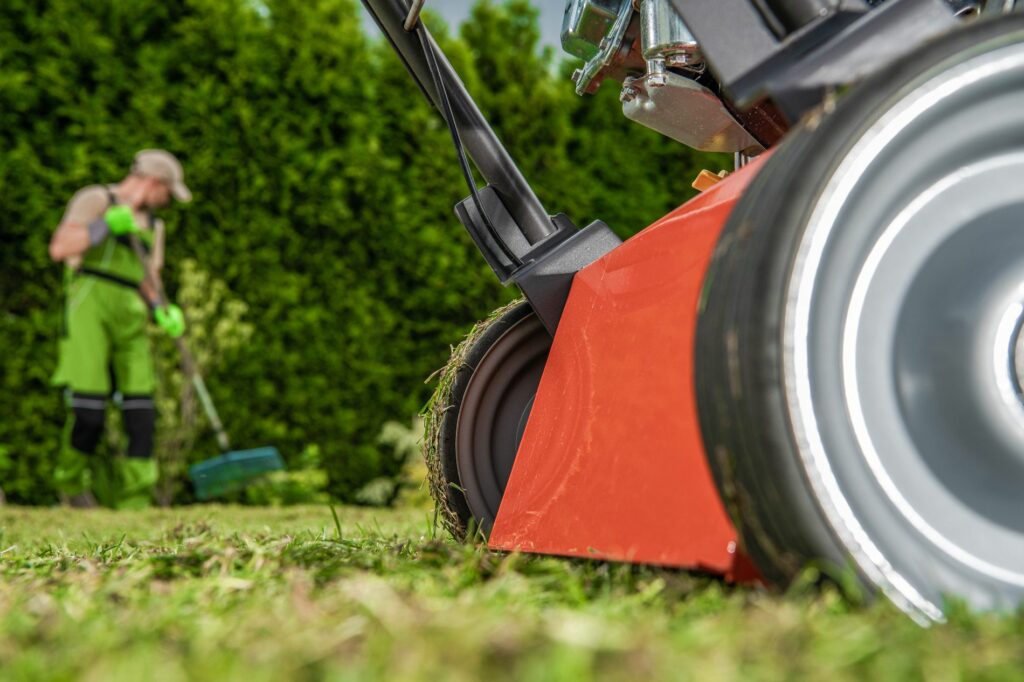 Another service to consider when trying to achieve optimal root growth is dethatching. Most lawns are susceptible to thatch accumulation. A thin layer of thatch is good for the lawn, but once your lawn experiences thatch buildup beyond 1.2", it begins to impede fertilize and water uptake. Fall dethatching along with lawn aeration will help to further alleviate the compaction you are experiencing.
Perfect for Seeding
After creating an avenue for air, water and nutrients to penetrate the soil, now is the perfect time for seeding. Over-seeding helps thicken thin or bare areas and introduce new and improved grass varieties to your existing turf. Ideally in the Fall soil temperatures and moisture are adequate for helping the seed germinate, but you'll want to supplement watering when necessary and be sure the seed remains moist to promote optimal growth.
Schedule Your Lawn Service
If lawn aeration is needed in your yard, the team at Paradise Property Services is here to help. You can request a quote today or contact us to schedule your service to take the next step towards a healthier, happier outdoor space.